Below we've penned a number of travel tips to help give you a head start to planning your European getaway. (For more ideas and insight, browse our Packing List.)

Access cash in Europe:
DEBIT CARDS: To access cash while abroad, bring a debit card linked to your bank account. Nowadays, with ATMs blanketing Europe and offering competitive exchange rates, traveler's checks are old hat and your humble debit card is the most cost effective way to retrieve funds while overseas. Ideally you want to bring a second debit card in case your primary card gets lost, stolen, demagnetized, eaten by the machine, or whatever. You can arrange for a back-up card by calling the customer service number on your card; (if your bank will not issue a second card on the account then link the card to another account if possible). Always carry cash for emergencies and for the many places that do not accept credit cards; (consider withdrawing the extra cash at the beginning of your trip to keep in reserve). It is very important that you know your numeric PIN because most European keypads do not have letters on them. When the ATM is located indoors, use your card to gain access if the door is locked (insert/swipe card in slot by door). An ATM in Germany or Austria, for example, is called a Bankomat or Geldautomat. Look for one displaying the bank symbol (Plus, Star, Interlink, Cirrus, or whichever is) compatible with your card. Frequently, ATMs do not dispense a receipt. And sometimes, because of a glitch, it won't even give you money (but don't worry, your account is not charged). If this is the case, and no money was dispensed, wait a minute before trying again and/or enter a different amount, or try a different ATM. Note: Each ATM withdrawal (depending on the bank) is charged around US$5 per transaction plus 1%-3% for the currency conversion. You can't avoid the latter conversion charge but you may be able to kill the withdrawal fee by calling the customer service number on the back of your card and asking whether they have an arrangement with any banks that do not charge said service fee. For example, Bank of America customers can use the ATMs at these European banks fee-free. Lastly, to eliminate any confusion back home, notify your bank that you will be using your debit card overseas; (call customer service number on back of card or you may be able to set the travel notice via your online banking account). If you do not notify the bank, chances are your account will be frozen when they see transactions/withdrawals occurring abroad.
CREDIT CARDS: Ideally you want to bring a second credit card on your trip in case your primary card gets lost, stolen, demagnetized, or for some reason the transaction won't go through (thus a good reason to keep extra cash on hand for an emergency). Plastic is a convenient way to carry purchase power while providing an itemized record of your expenses. Use your credit card to charge accommodations, tours, train tickets, general services, etc. (But use a credit card that does not charge a fee, typically 2%-4%, per foreign transaction. Additionally, consider using a card with a low, fixed APR or one that benefits you with a rewards program, e.g. cash back or air miles.) If you charge your rental car or plane ticket with the card you may be covered with a beneficial insurance plan or be entitled to other perks (call or Google the issuer for details). Avoid using your credit card for a cash advance, which will burden you with a sky-high APR, accrued immediately! (Hence you brought your debit card, see above entry.) Avoid using your credit card in fast-paced service environments, such as a bustling beer hall in Bavaria, which will likely incur a nasty frown from wait staff. Note: Not every place accepts credit cards in Europe; ask service provider before initiating purchase. Lastly, to eliminate any confusion back home, notify your issuer that you will be using your credit card overseas; (call customer service number on back of card or you may be able to set the travel notice via your online banking account). If you do not notify the issuer, chances are your account will be frozen when they see transactions coming in from abroad.
TRAVELER'S CHECKS: These days, with the advent of the ubiquitous ATM offering low exchange rates, traveler's checks have lost their luster. However, in case there's a problem with your debit card—and since I don't want you to take out a cash advance with your credit card—it's probably not a bad idea to bring $300-$500 as extra security (but it's easier and more cost effective to bring this amount in cash rather than traveler's checks, which incur around a 2% service charge to purchase and are vulnerable to high commission rates when exchanged). Your best bet though is to withdraw a reasonable amount of euro (300€-500€) upon arriving in Europe to keep in reserve for an emergency.

Passport/Visa:
Citizens of North America, Australia and New Zealand only require a valid passport (for the full duration of intended stay and longer) to enter Europe's so-called Schengen Area. Without a specific work-or study-related visa/permit, your stay will be limited to 90 days every six months. The following are links to the passport offices of said countries:
Canadian Foreign Affairs and Passports
New Zealand Identity and Passports

Airfare:
Begin your flight search 2 to 8 months prior to departure (depending on how many people in your group, e.g. more people suggest more time, individuals 6-8 weeks is fine). Watch fares for a week or two and when you're convinced you have the lowest price and best seating, pounce! Comparison shop the following wholesalers and between them hopefully you'll find a deal.
Seat Guru by TripAdvisor (use this site to shop flights and/or to browse the aircraft seating map)

Hotels:
When searching hotels, turn to the world's most popular travel community. TripAdvisor provides a comprehensive travel planning experience to consumers that allows them to feel confident and knowledgeable when making their travel plans.

Car rental:
Hit the road with a rental car and enjoy the comfort of your own space at your own pace.
We've consistently used either Kemwel or Auto Europe over the past decade to tour the roads of Europe. Having a car gives us the luxury of picnicking, overnighting and sightseeing when and where we desire, as well as having a loyal bag carrier.
Use this opportunity to find the lowest price for your European rental car. If the price is not agreeable, hit the back button and re-enter another combination. And remember, to pick up your rental car at an airport or train station will add 15-20% to the end price. To avoid this significant fee, consider a downtown office pick-up location.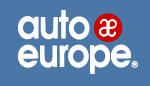 Compare both rental sites, which deal with all the major companies to get you the best price. When selecting your pick-up and drop-off points, note that picking up a car in one country and dropping it off in another will incur a substantial surcharge. Your best bet is to pick up and drop off the car in the same country (in different cities is not a problem and will cost little or nothing to do so). Countries in Europe have varying regulations regarding road tax and driving licenses. Germany, for example, only requires that you have your home-state D.L. — an international driver's license is recommended but not obligatory — but if you were to pick up and drop off in Austria an international driver's license would be required and you'd have to pay a hefty road tax (about $5/day compared to Germany's $2/day, which is charged to your credit card after the rental period). To get the cheapest rental rate, do not pick up the car at an airport or a train station — either place will increase your rate by 15-20% (but to drop off at either place does not incur a charge). Instead, pick up the car at a downtown office, which is usually close to the train station. Secure the booking/rate with your credit card but don't worry if your travel dates change; Kemwel and Auto Europe are flexible so you can either drop the car off early (and be credited) or keep it longer (and continue on the same weekly rate). No problem! When paying for the rental with your credit card, check with your issuer to see whether the CDW insurance is covered. If you are covered, you just saved around $10/day. Lastly, keep in mind that gas prices are outrageously high in Europe, roughly USD$8/gal. Ouch! But the more passengers you have, the cheaper the end cost.
Note: If you plan on renting a luxury or sports car, or are picking up in one country and dropping off in another, click the following banner and give Sixt car rental a try.

Travel insurance:
What if you experience major flight delays, lost luggage, or there's a medical emergency? For the reasonable fee charged, Travel Guard can give you piece of mind while journeying foreign lands.
For another travel-insurance recommendation, try this wholesaler.

High voltage: adapters & chargers
In Europe the voltage is 220/240, enough to fry any 110v North American appliance. (Australians and Kiwis already subscribe to the 220v system.) That said, today most all mobile devices (e.g. smart phones, laptops, tablets) are dual voltage (100-240v), thus you will only require an adapter to plug your device into the outlet (but don't forget to pull the adapter out after use). Even better, consider investing in a travel charging station.
A travel charging station, such as this one for sale on Amazon with a handful of adapters and a lifetime guarantee, is extremely handy because often hotel rooms have only one power outlet and we travelers have any number of devices to juice at once (but know, for example, an appliance that is not dual voltage, like a 110-120v hair dryer, will typically not work with charging stations internationally. If it is a hair dryer you require, buy one that is dual voltage or perhaps your hotel can provide you with one. Note: If you own a hair dryer, curling iron, or whatever appliance that is 110-120v, do not bring it to Europe.

24-hour clock:
Europeans exclusively use this system to keep time. Here are the conversions:

Daylight savings:
Speaking of time, don't forget to change the clock one hour if you are in Europe on the last Sunday in March (spring forward) or on the last Sunday in October (fall back).

Date:
Europeans write the date contrary to Americans, like so: day/month/year — for example, 8.1.17 = 8 January 2017. Hey, that's Elvis' birthday!

Toilets:
In most cases it costs to use the toilet in Europe. Always keep small change on hand for those necessary breaks (especially the ladies)—typically 20¢ for the attendant's dish, or 50¢ for coin-operated stalls and turnstiles.

Discounts:
Seniors (65+), youths under 18, and college students with a valid International Student Identity Card (ISIC), typically get a worthy reduction on tours, attractions, public transportation, etc. In Germany, for example, the discounted amount will be listed next to the word Ermäßigt (meaning 'reduced') or Studenten. If you do not see either word, present your ID card to the cashier and ask if a discount applies (especially in Austria, where reduced prices are regularly not listed). Additionally, those under 26 years of age often get a discount, especially when concerning rail travel. Note: To get the discounted price, you must show your ID card (Ausweis in German). Carry it all times! Regarding students, many cashiers only accept a valid ISIC—otherwise, your official campus ID will suffice.
Family discounts are regularly given to families for tours, attractions, public transportation, etc.; always ask the cashier (or check to see) whether a family concession applies.

Tipping & restaurants:
No need to go overboard on tipping in Europe, 10% is fine. Staff in the service industry in Western Europe, for example, receive a reasonable wage and employee benefits, such as sick leave, vacation, health insurance, etc.
Rather than leaving the tip on the table, give it when settling your bill. For example, if the price of your meal is 23€ and you were to hand the waiter 30€, you would say 25€ and the waiter would show his or her gratitude while handing you 5€ back.
Concerning taxi drivers, tip using the same (rounding-up) procedure as mentioned above. Porters in upscale hotels typically receive 1€/bag.
Many restaurants display their menu outside, next to the front door, which is optimal for travelers on a budget, who can study the menu before making a decision.
If you ask the waiter for water, you will get bottled water for about 2.50€/bottle. It's not customary for restaurants to serve tap water, thus if this is what you want, it's not likely going to happen, but you can try: in German-speaking Europe, ask for Leitungswasser (pronounced like 'lie-toongs-vawsser'). For a nice alternative to Coke or Pepsi, try Apfelschorle, having fewer calories and is less sweet, containing about 55% apple juice and 45% carbonated mineral water.

Prescription medicine:
If you're bringing medications, keep 'em in the original bottle to — if necessary — please inquiring customs' agents and to better aid a doctor abroad. And it's not a bad idea to bring your medical history with you, if practical.
Anything you absolutely must have upon landing (e.g. prescription drugs, toiletries, extra pair of undies/socks) pack into your carry-on bag (not your checked luggage in case it gets lost by the airline).

Maintain your fiber intake:
Consider investing in a bottle of fiber gummies or chewable tablets (e.g. assorted fruit by Fiber Choice or Walmart's Equate equivalent) to maintain your fiber intake while abroad. Another option is to pack Fiber One chewy bars by General Mills. We like Oats & Chocolate. Mmm. Just one bar is the equivalent to 35% of your daily value of fiber. Now that's some gastric goodness!

Internet & keyboard strokes:
Email and finding the @ button: Making toys is to Santa's elves what the @ button is to tech-savvy travelers. No matter how easy it is at home, typing e-mail can be tricky business when trying to find your way around a European keyboard. Have no fear, press the Alt Gr button while pushing the @ button. Presto, Aunt Betty is just a click away.
To find the World Wide Web, many places these days in Europe — such as cafés, fast-food restaurants, hotels, tourist information offices, major train stations, and select centers of town (like Munich's Marienplatz and Salzburg's Mirabell Gardens) — are often converted hot spots to attract business as well as a friendly, social atmosphere.

Comfy shoes:
Don't buy new shoes for your trip, it'll be tough breaking them in on your tender feet while sightseeing cities. Instead, wear comfortable shoes already molded to your feet. Consider taking it one step further, slip a pair of gel insoles into your shoes (like the ones here), adding comfort and cushion to your stride.

Common sense:
The biggest chunk of advice we can offer travelers is to use common sense. Part of that logic is to remember that you are an ambassador to your country wherever you go — locals will judge your nation by your actions.
---
(Last updated January 2017)